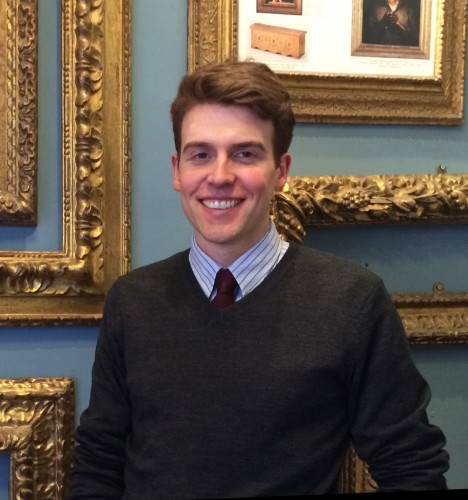 MARK MITCHELL Paintings & Drawings is a trading division of his father's company, Paul Mitchell Ltd, Specialists in Antique & Reproduction Picture Frames and Conservation & Restoration of Paintings.
Mark has assembled a rich and varied collection of British and Continental oil paintings, watercolours and drawings, mainly from the 19th to 21st centuries. These comprise landscapes, seascapes, interiors, figure, animal and still life paintings. The framing of each work is complementary to period and subject, resulting in a highly individual presentation. Through the use of reproduction and antique picture frames he aims to place these forgotten yet extremely talented artists in the spotlight.
Mark's gallery is situated in Mayfair and he regularly exhibits at leading Art Fairs. He is passionate about highlighting the accomplishments of talented and highly-trained artists that have been overshadowed by more fashionable artists. He uses antique picture frames to restore these works of art to their former glory.
He is one of the third generation of the Mitchell family of fine art dealers, founded by his grandfather John Mitchell in 1930, whose Bond Street gallery is run by Mark's cousins James and William. As experienced specialists in reproduction and antique picture frames, every single painting is framed with the highest amount of care to ensure that every painting looks as beautiful as it did when it was first created.
Mark Mitchell Paintings & Drawings is a member of BADA (the British Antique Dealers' Association), and   CINOA (the International Art and Antique Dealers Association).