It is always interesting to take a look back on the lives of some of the artists who have contributed their incredible work to the art world. Not every artist starts out living the same lifestyle, and it can often be quite surprising to find out where individuals developed their talent from.
One of the most talented artists of the last Century is undoubtedly George Weissbort, whose impressive artwork is firmly settled in our collection. His life and work are still an inspiration to many artists today.
His Early Life
George Wiessbort was born in Brussels on April 11th, 1928, but moved to England with his family when he was still a child.
Still life with pink Alba roses in a silver tankard
The family settled in London, which gave the talented youngster access to some of the most influential artists, including the well known experimental artist Arthur Segal. Segal inspired Weissbort in many different ways, but mostly in his pursuit of a realistic style.
Segal's mantra was that the closer that you can get to nature, the more beautiful the art that you create will become. It was this view that firmly set Weissbort's focus on optical realism with regards to his artistic style.
During the 1940's he attended Central Saint Martins College of Art and Design where he honed his skills in life drawing, still life and portraits – skills which would later help him create his incredible artworks which would be exhibited in establishments such as the Royal Academy of Portrait Painters.
The Old Masters
Artists discover their styles in various different ways, and Weissbort was no different. He dabbled in the artistic styles of huge artists such as Matisse and his beautiful, flowing, colourful work, but eventually settled into focusing his artistic creativity into work which was heavily influenced by the work of the Old Masters.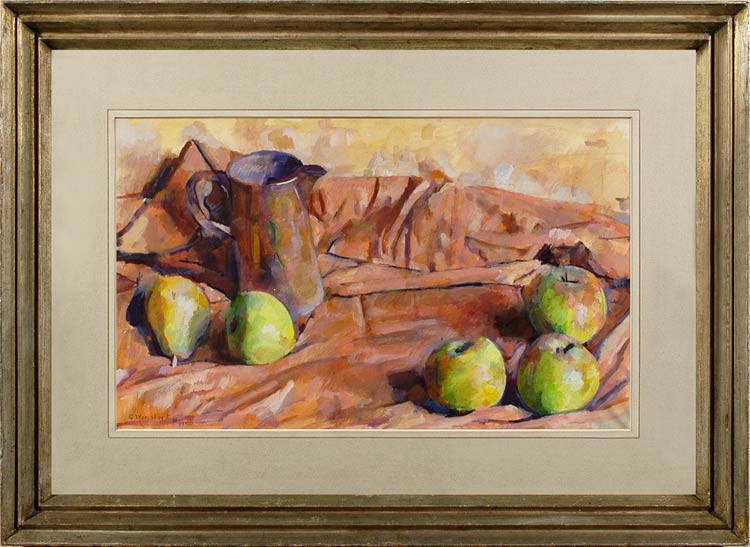 Arrangement with apples and pears and a glazed jug
This gives the contemporary market access to some of the most unique artwork which is heavily influenced by the celebrated professional artists from before the 1800's.
His Work
Weissbort was an artist who never really gave up on his craft. The span of his work covers over several decades, and focuses on the shapes, lines, edges and qualities of the natural world, again following the techniques and style of the Old Masters.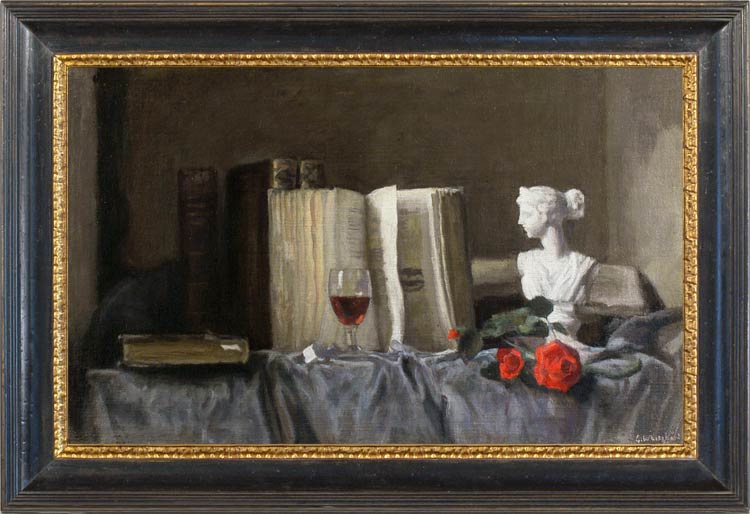 A bust of Clio with books, wine & roses
Although many of his works are focused on nature and still life, he also specialised in creating realistic, detailed portraits.
On July 9th 2013, Weissbort sadly passed away after battling a short illness at age 85.

Although Weissbort is no longer with us, like many credible, celebrated artists, his work is still available for us to see and be inspired by, including right here at Mark Mitchell.